'Made Rotel': Customer customizes 7-Eleven nachos because nothing else is open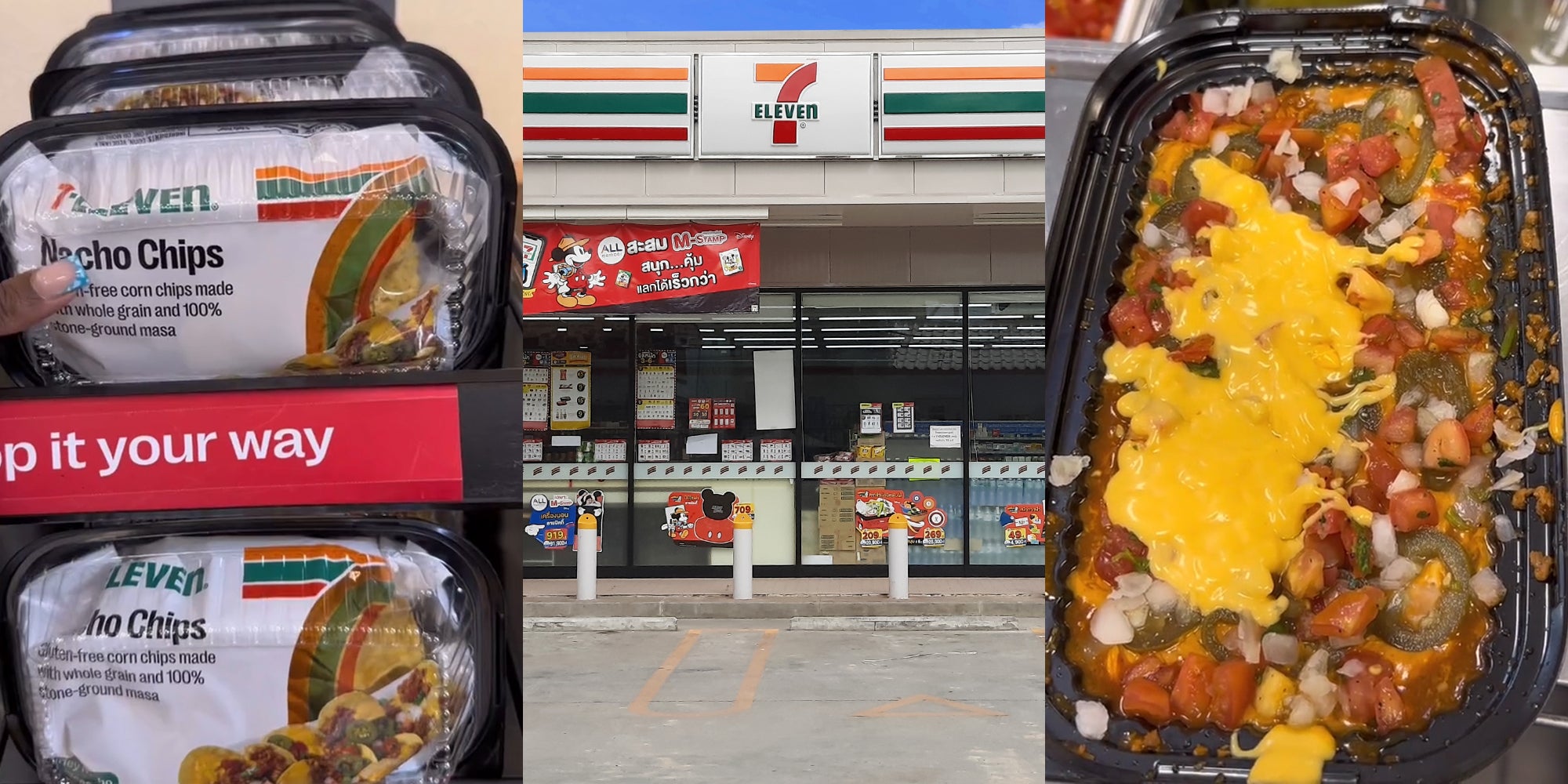 'Made Rotel': Customer customizes 7-Eleven nachos because nothing else is open https://ift.tt/0cOpztL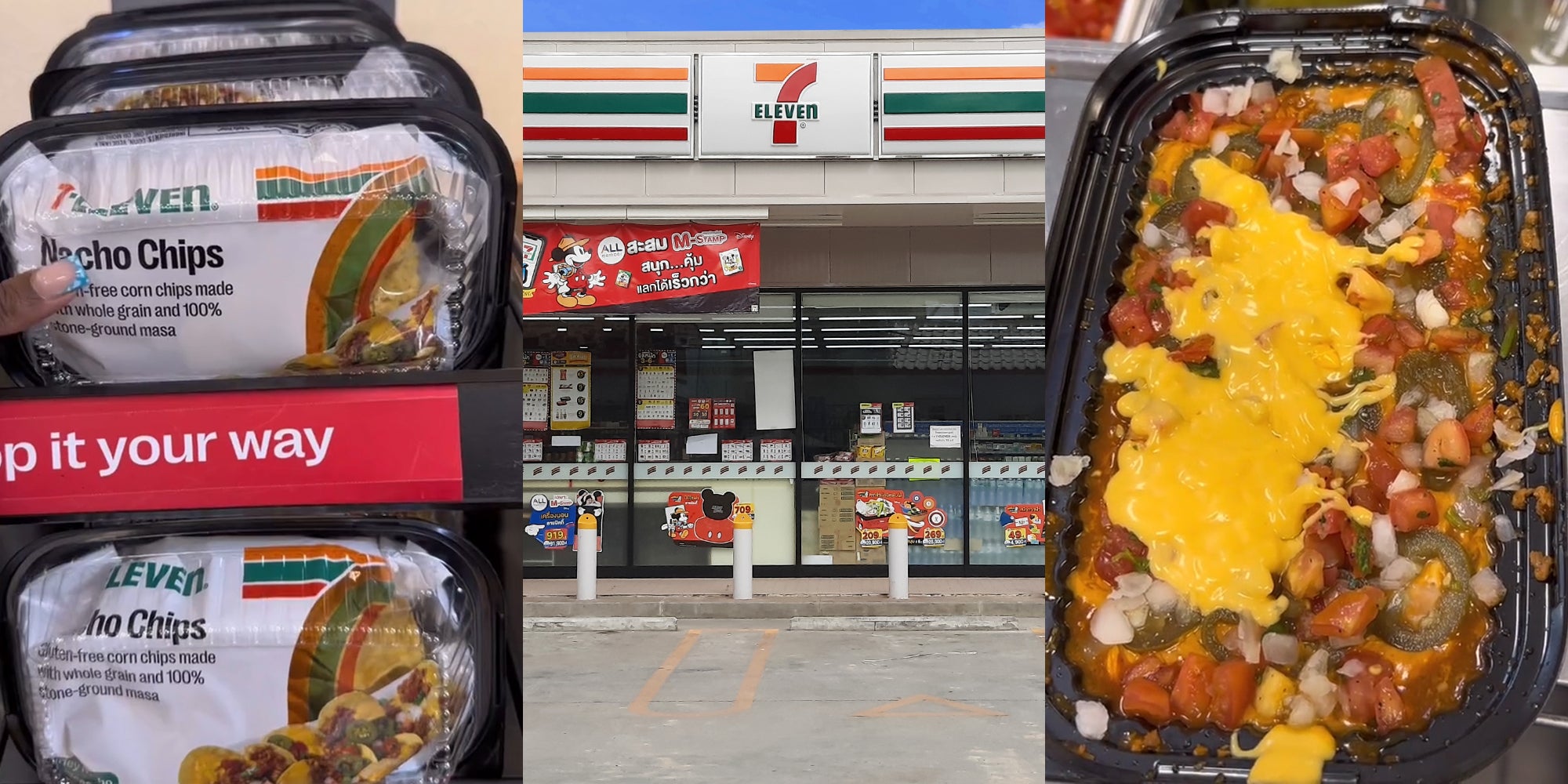 Late-night snacking can take many forms, but one TikToker took it to the next level when they went to their local 7-Eleven at 5am to make a customized plate of nachos. The video of their early morning creation quickly went viral, sparking both admiration and concern from viewers.
The video, which was posted on March 22, shows the TikToker @_ambiinoo filming themselves making the nachos at 7-Eleven while giving commentary. In the video, they offered some tips for creating the perfect nachos from the store's topping bar, such as not placing chili and cheese on top of the chips to avoid sogginess and making sure to use a spoon and taste the sauces to make sure they aren't expired.
It's received more than 182,000 views since going live.
Despite some initial issues with the machine, the TikToker eventually made their desired dish which consisted of a cheese and chili base, mixed with jalapenos, onions, and pico de gallo.
After showing the finished product, the TikToker added that they made a mistake while microwaving the food.
They said, "So I ended up putting it in a microwave and walking away like a dumbass and forgetting that plastic melts fast," while warning the viewers: "If y'all put it in a microwave make sure y'all don't leave it in too long."
The video sparked a conversation among viewers about the quality of food found in convenience stores.
One viewer wrote, "Them liquor stores lowkey be having hella good food tho."
A second commenter praised the TikToker's recipe while also offering their own. They said, "Yess best way to do it! And I recommend trying honey bbq fritos with chili and cheese."
Responding to the TikToker's warning to check the freshness of the toppings, one commenter claimed to have inside knowledge, writing: "you wouldn't know if it was expired. trust i worked for them before."
Another viewer joked, "Made Rotel," referring to the popular Tex-Mex canned good made with diced tomatoes and green chilies, and which is often paired with Velveeta in a Crockpot to make queso.
One commenter offered a word of caution: "Plz y'all check the topping bar before you use it. I work at a gas station, and you don't know how many nats and bugs go in it."
This isn't the first time 7-Eleven has gone viral on TikTok. In recent months, the convenience store chain has been the subject of numerous viral moments. One incident involved a worker who failed an undercover shopper's alcohol ID check, which resulted in the employee being "red-carded," while another involved workers who gave a customer a frozen 7-Eleven pizza when they ordered delivery.
The Daily Dot reached out to @_ambiinoo via their email and to 7-Eleven via their press email.
Sign up to receive the Daily Dot's Internet Insider newsletter for urgent news from the frontline of online.
The post 'Made Rotel': Customer customizes 7-Eleven nachos because nothing else is open appeared first on The Daily Dot.